NEVER TOUCH A DIRTY MOP AGAIN!
TIME TO TOSS OUT YOUR BACK BREAKING MOP & ENJOY YOUR VERY OWN EASY TWISTING MOP TODAY!
A MOPS CREATED FOR PROFESSIONALS AND EVERY HOME.
JOIN THE 7000+ HAPPY CUSTOMERS TODAY!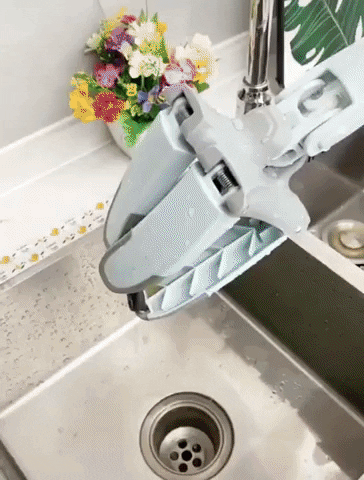 .
EASY SQUEEZE MOP
Sale price Price $34.99 Regular price $39.99 Unit price / per
Professional Housekeeper's Review @allisonscleanin
New Arrival - Slide & Push Mop (color & style may vary)
Sale price Price $54.99 Regular price $74.99 Unit price / per
Easy Pop Mop Bucket
Sale price Price $29.99 Regular price $34.99 Unit price / per
EASY ATTACHMENT
Now you can scrub away without ever worrying about a shifting pad.
Pad easily attaches to small hooks at each corner of mop and in the center for a secure grip.
ABSORBS 40% MORE!
OUR PREMIUM MICROFIBER PAD ABSORBS 5X ITS WEIGHT IN ONE MOTION!

EURO MICRO-FIBER PAD PICKS UP DIRT RATHER THAN PUSHING IT AROUND!
GET HERE!
NO WALL TOO HIGH!
Now you can reach high walls and ceilings with ease. Handle is 130cm long to reach those high ceiling fans and pesky spider webs.
What's the Word On the Street?
''I use this mop on everything! From walls to shower tiles and of coarse on the floors. I love the unique shape of mop and length of handles not to mention the free brush that comes in handle'' - S. Conner, Manhattan Beach, CA.